So y'all know that the Ruby gals love indieBerries (who doesn't right?!). When Ché got engaged two years ago, we were glued to our computer screens for the next year waiting for every wedding update she would post; that's definitely probably not far from the truth. Well, we're okay with that, because the indieBerries blog is totally stalk-worthy. From Ché's hilarious cartoons (see her Ruby + Swallow cartoon above) to fun DIY's to all of the wedding posts, we're smitten with her blog.

So that's why we decided to become a sponsor on indieBerries this past month. But not only that, because we also thought a collaboration between indieBerries and Ruby + Swallow was totally meant to be! Here's why:

- We all love weddings
- We all love stationery
- We are all designers


- We all went to Rhodes

- We have all lived in KZN

That's enough reasons right? Without any further ado,

HERE

is our amazing feature on

indieBerries

by the lovely Ché - go and check it out! And by the way, she's also just re-done her website and it looks fab, so and give her some love!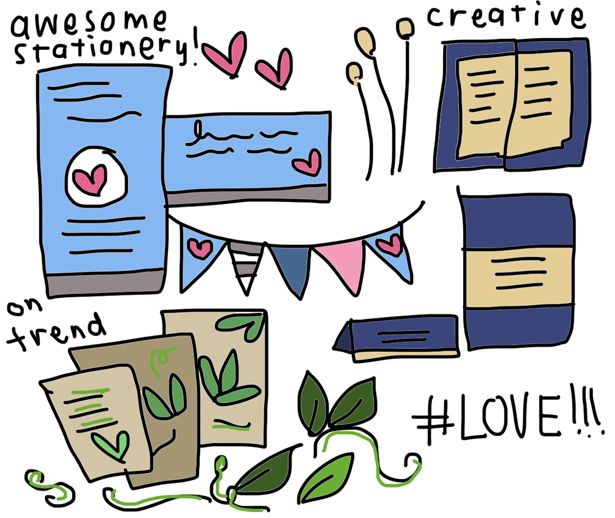 Labels: blogging, indieBerries, ontrend, rubyandswallow, weddingstationery